Bringing people together, creating harmony among them, being able to like people with empathy/knowledge/wisdom, building consensus/common narrative, and, hopefully, making our path forward clear, are fundamental tenets/foundations of any thriving/positive/confident community.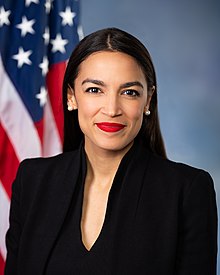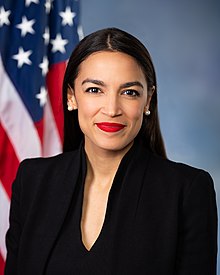 "But unity is a process. Unity and unifying isn't a feeling, it's a process. —- The whole process of coming together should be uncomfortable for everyone involved —- that's how we know its working." Alexandra Ocasio-Cortez, 4/13/20 interview on the questions of just supporting Biden or offering "full throated endorsement of his campaign."
People who've been following the struggle between moderates and progressives in the Democratic Party understand what exactly she means by this.
Each one of us has voice and belief that is distinct and unique if we listen carefully. And because life itself is a process, every one of us could have a few different voices and beliefs along the way or even at the same time.
The Alexandra's unity assumes a certain maturity on the parts of everyone involved.
History is full of false unities under false prophets. Of course, if we examine closely it wasn't unity at all; it was coercion, fear, anxiety, uncertainty, ignorance, hatred, greed, PTSD, etc.,etc., etc. Those false prophets divided their communities, and the results have been invariably horrendous.
The desirable unity —- that promotes harmony, peace, prosperity, good will —- requires definite infrastructure. It doesn't happen by accident or good luck. It doesn't happen overnight. It takes long long long time. We have spent a few thousand years; it seems it may take a few thousands more. But must we try to build the infrastructure.
The heavy but fragile table of unity requires many legs to stay stable, and durable. Learned intelligence, discipline, a level of prosperity, critically thinking ability come to mind.
Since we, the human beings, are a combination of nature and nurture, the critical number of mature, wise, disciplined people are the absolute part of the infrastructure. As long as a community has the critical number, the community can handle any crisis. They will see through a crisis and show how it is done.
The next question is how to get there. If most people in a community is literally hungry, it is going to be very difficult; if the prevailing mood is having pleasure at the moment and right away all the time, forget it. It is not going to happen.
We're living in the age of lifelong learning, but we've been living in the basic human training mode as long as we can remember. At the moment, we have to ask again, how and what for. With nature vs. nurture in mind, it is going to be an interesting and important question. No matter what form it takes, the basic human training is a must.
Unity is a process, agreed. Unity has to go through discomfort, agreed. Unity even in one's own mind is not easy, let alone family, community, nation, the world. These are the facts. For the unity, we need the unity on what should be the unity in the question of basic human training. What do you think?
P.S. dedicated to all grandchildren, everywhere.
글로벌웹진 NEWSROH 칼럼 '이명동의 세계인 한국인'
http://newsroh.com/bbs/board.php?bo_table=cleemdong