이현정운동가를 추모하며
1987년 민주화 이후 단일화 없이 민주진보가 보수보다 더 많은 득표(得票)를 한 결과가 나왔습니다. 문재인 대통령 퇴임전 반드시 남북한이 합의한 협정 국회 비준, 검찰, 언론 개혁, 노동자, 농민, 비정규직, 서민들 위한 법안, 그리고 20대, 30대 우리 청년들을 위한 확실한 미래 법안들을 반드시 통과시키는 촛불을 다시 듭시다. 문재인 정부, 촛불정부의 시작은 바로 오늘입니다. 단 6일만에 역사가 만들어 질수도 있습니다. 한달이 더 남았습니다.
5월이면 촛불정부가 잠시 사라지겠지만 행복했던 지난 5년 이었습니다. 전 세계인들에게 촛불혁명은 희망을 주었습니다. 촛불혁명은 대한민국 우리만의 소유가 아닌 세계 정치역사의 보물이며 유산이 되었습니다. 지켜야할 책임이 우리들에게 있습니다. 우리가 지지한 이재명 후보는 대통령이 되지 못했지만 마지막까지 최선을 다해서 박빙을 이루고 제2의 촛불을 점화한 이재명 후보님께 고맙다는 말씀 전합니다. 백낙청 교수님 말씀처럼 김대중 대통령 이후 최고의 정치인이 탄생한 듯 합니다.
아주 어렸을때 이제는 고인이 되신 어머니께서 채소를 썰면서 나는 김구 찍었다라고 한풀이 하시던 기억이 납니다. 그땐 이해 못했으나 김구 찍었다는 것은 바로 미래 세대를 위한 다짐이었습니다. 한민족의 미래 세대를 위해 우리들이 희생해야 한다는 각오를 함께 행복하게 합시다.
–시몬 천 드림
Korea Update 173 The South Korean Presidential Election: Seeds for a progressive future?
The 2022 South Korean Presidential Election:
The seeds for a progressive future are planted!
Total votes for the conservatives: 48.56
Total votes for liberals and progressives: 50.3%
Dear esteemed friend,
Many of us are mourning over, shocked and depressed by the outcome of South Korea's presidential election. On March 9 in the narrowest race in South Korea's history, Koreans elected an ultra-conservative Yoon Suk-yeol (a former prosecutor general) as their next president. Yoon defeated the liberal candidate, Lee Jae-myung, of President Moon's Democratic Party.
South Korea faces a stark choice: Be drawn into Washington's chess game to dominate all of Asia and risk a war that would devastate South Korea -- in the manner that Ukraine is now suffering as a US proxy -- or pursue the path of peace and prosperity. Lee Jae-myung of the liberal Democratic Party represents peace and prosperity, not only for Korea, but for all of northeast Asia and the world. His future leadership is in the best interest of all of us, whether in Korea, Asia, or even America. A war that risks escalation to a nuclear confrontation is in no one's interest. My best wishes for Lee Jae-myung to lead South Korea and the world in the path of peace and prosperity for all of us, East or West. Michael wong, Co-Founder, Pivot to Peace
The outcome was akin to a regime change by South Korea's emerging elite cartel that consists of the most powerful and entrenched interest groups: prosecutors, Chaebols and the corporate media.
While a victory for the ultra-conservative candidate for the moment, it was also a historic victory for liberal-progressive parties who together received more votes than conservative parties--the first time since Korea's transition to democracy in 1987. The seeds for a progressive future are planted!: "Hard times ahead definitely, but Koreans are nothing if not resilient. Fall down seven times, get up eight times." (KJN)
1. More Koreans voted for liberal-progressives parties
The conservative Yoon received 48.56 %; Lee 47.83 %. The difference was 0.73%.
Overseas Koreans delivered a victory to the liberal candidate Lee: 54.8% vs. 32.9%.
48.7%: not satisfied with the election results; 42.3%: satisfied with the election results.
Advent of politics by South Korea's politicized prosecutors? "If Yoon wins, he may feel that the prosecutors' office is his only weapon."
Liberals and progressives together garnered more votes, 50.3%, which means the potential of creating an independent liberal-progressive base.
2. Failure of implementing candlelight democratic reforms caused the outcome of the election
Rising speculative housing prices, youth unemployment, capitalist crisis in general, and divisive campaigns that contributed to division.
The lopsided corporate media overwhelmingly favored the conservative candidate and the failure of South Korea's media in general inaccurately covering candidates.
The rise of powerful prosecutors who have the most wide-ranging powers of investigation and conviction as the most powerful and entrenched interest groups.
Attacks on candlelight democracy movement by the new far-rights and the Moon administration's failure in fulfilling candlelight democratic reforms, especially media, prosecutors system reforms.
The Moon administration's failure in implementing inter-Korean agreements. President Moon received the highest approval rating of 86 percent when he pursued the inter-Korean peace process.
3. Hawkish foreign policies will increase tensions and arms race in Northeast Asia
Close coordination between Washington and Seoul to pursue a containment strategy, i.e., escalation of hostilities with North Korea and China. The Biden administration will pressure South Korea to firmly join Biden's anti-China bloc, including a US-South Korea-Japan military alliance and South Korea's membership in the Quadrilateral Security Dialogue (QUAD)
Yoon's presidency will align with the rightwing diplomatic posture of Japan's ruling LDP and the US military-industrial complex. Yoonś foreign policy advisors in his transition are mostly staffed by the former advisors who worked in the conservative Lee Myung-bak and impeached Park Geun-hye administrations who implemented hardline policies toward the North.
A divided South Korean government at least until the 2024 National Assembly elections.
Alternative:
Toward a global liberal-progressive unified front
Consolidate an emerging liberal-progressive front (50.3%) to restore democracy, to stop an autocratic politics dominated by Korea's new elite cartel consists of powerful politicized prosecutors, Chaebols (oligopolistic corporations) and media, and form a unified, global liberal-progressive popular front for economic and gender equality, inter-Korean detente, peace, unification, and Northeast Asian regional detente.
Empower the new, powerful new bloc voters led by youths, especially women in the 20s and 30s.
Women in their 20s and 30s overwhelmingly voted for the liberal and progressive candidates against South Korea's notorious gender inequality and misogynist political leaders.
During the campaign, more than 120,000 had signed the petition to request Yoon to resign from the presidential race, demonstrating grassroots progressive power.
A Progressive University Students Alliance led by Korean women university students have been very successful in raising awareness of gender inequality and peace and anti-war movement
Demand inter-Korean and US-China Detente: Instead of a new Cold War and hawkish policies which counter the wishes of the majority of Koreans, the Biden and Yoon administrations should pursue pragmatic and realistic policies by supporting inter-Korean detente and engagement policy to prevent another Cold War and strive towards regional collective security. Just like the Reagan administration that supported inter-German detente, the detente between US and USSR and European regional collective security, Biden should support inter-Korean detente and collective security in Northeast Asia.
Ratify inter-Korean and US-DPRK agreements: The South Korean National Assembly should ratify inter-Korean agreements, the Panmunjom Declaration, and the United States should implement The Singapore Agreement, sign an End-of-War declaration, and stop the US-ROK joint military exercises to reduce tensions on the Korean Peninsula and in Northeast Asia.
Stop imposing a US-led world order on South Korea: According to the 2021 survey by Korea Institute for National Unification, Koreans support a ¨balanced/neutral stance on U.S.-China rivalry", are apprehensive about Koreans being forced to participate in maintaining the US-led world order, and, especially younger Koreans oppose the imposition of the US-led or any foreigners-led order on Korea which might lead them to future military conflicts.
References: "South Koreans dedicated to peace have the resilience to prevail"
1. From Korea Policy Institute ¨Writing days before South Korea's March 9th presidential election, KPI Associate, Simone Chun warned that a victory by People Party candidate Yoon Suk-yeol forebode a more hawkish policy toward North Korea, "insisting on major North Korean concessions without addressing Pyongyang's security concerns," to the point of "expressing his support for a US-ROK-Japan military alliance even if it would mean allowing Japanese troops to deploy in the Korean peninsula." Yoon defeated ruling Democratic Party candidate, Lee Jae-myung, by a slim margin of 0.73, and moved swiftly to implement his approach to North Korea, informing Japanese Prime Minister, Fumio Kishida, on March 11, of his "hope for greater trilateral cooperation involving the United States in dealing with North Korea," a spokeswoman for Yoon, said.
2. Jessica Lee. Hawkish Yoon wins in Seoul, posing challenges for Taiwan, North Korea policy. Responsible Statecraft.
Some in Washington will argue that South Korea should join a coalition against China despite the fact that South Koreans are far from sold on such a containment strategy. According to the 2021 survey by Korea Institute for National Unification, support for a balanced/neutral stance on U.S.-China rivalry outweighed support for strengthening the alliance or strengthening cooperation with China every year from 2016 to October 2021. Similarly, a survey conducted by the Institute for Peace and Unification Studies at Seoul National University from 2018 to 2021 showed stronger preference for maintaining relations with both US and China, compared to strengthening US-ROK alliance or strengthening cooperation with China. So while passions may have run high during the campaign, it would be prudent for the Yoon administration to take a more moderate stance on the "strategic dilemma" presented by the deteriorating U.S.-China relationship….A related challenge for the new South Korean president is North Korea. During the campaign, candidate Yoon expressed support for deploying additional anti-ballistic missile defense systems while strengthening deterrence against North Korea. Yet a deterrence-only strategy without meaningful reassurances has failed to stop North Korea's nuclear armament and increased North Korea's desire for nuclear weapons as a security guarantee.
3. Christine Ahn. South Korea's New President Will Likely Setback Peace and Gender Equality. Opinion. NewsWeek
As evidenced by prior conservative administrations, Yoon's presidency may also have a chilling effect on South Korea's peace movement. Former President Park Geun-hye harbored a blacklist of nearly 10,000 artists, activists and cultural icons, including Oscar-winning Parasite director Bong Joon-ho, who were critical of her administration. I was also banned by the Park administration from entering South Korea, my homeland, as retribution for a women's DMZ peace walk I helped organize. President Moon quickly overturned this. Before Park, the former conservative President Lee Myung-bak established a team within the Korean Central Intelligence Agency to monitor public opinion online and post comments alleging that the opposition candidates were pro-North Korean. In line with such actions, Yoon's wife, Kim Keon-hee, said she would imprison journalists who have been critical of her husband…To counter the threats to peace and gender equality under a Yoon presidency, South Korea will need the active participation of women. Feminists are powerful agents for peace and democracy. Yoon, and South Korea's democratic allies in the West, cannot afford to dismiss them.
4. Ju-Hyun Park. What Does Yoon Seok-yeol's presidency mean for South Korea? Peoples Dispatch
Right-wing candidate Yoon Seok-yeol triumphed in South Korea's presidential election by a razor-thin margin last week. What might his presidency mean for the peninsula? What may prove a more pertinent question is what South Korea's deepened economic and military alignment with the US could mean for the regional balance of power, particularly as US antagonism against China escalates. With 600,000 active-duty troops, South Korea has one of the largest armies on earth, and plays a crucial role as a "force multiplier" for US security interests. While the current US-South Korea Treaty of Mutual Defense only obliges South Korea to engage its military within the peninsula, South Korea's potential entrance into new military pacts could change the conditions under which South Korean troops could be deployed elsewhere. As the Yoon era dawns, the shifts in South Korea's political winds may well set the course for the region and the wider world.
5. From Free Press Board member Mark Stansbery facilitated the salon, the salon addressed "Peace in the World." "...the South Koreans dedicated to peace have the resilience to prevail."
"Simone Chun of the South Korean peace movement. She reported on the March 9 presidential election in South Korea that resulted in the defeat of the liberal candidate who was a human rights attorney and victory of an ultra-conservative, which does not bode well for the peace movement, the country or the rest of the world. The new president of South Korea Yoon Suk-yeol is considered a hawk, obsequious to the United States and nearly McCarthy-ish in his anti-communist activity. He called for a pre-emptive strike against North Korea during his campaign that would surely cause a nuclear crisis. He is in favor of re-establishing nuclear power in South Korea and producing anti-nuke missiles. She told us there had been major progress in the peace movement in South Korea in the past five years, mainly with grassroots energy and led by women. There are fears of blacklisting of those who disagree with the new president and increased internet surveillance. Even so, Simone believes the South Koreans dedicated to peace have the resilience to prevail."
6. JNC TV Overseas Koreans, "We will continue to support Lee Jae-myung [in Korean]"
https://www.youtube.com/watch?v=TEajxMjNWNk&t=14s&ab_channel=JNCTV
https://jnctv.org/2022/03/14/koreans-living-overseas-will-continue-to-support-jaemyung-lee/
In Memory of Hyun Lee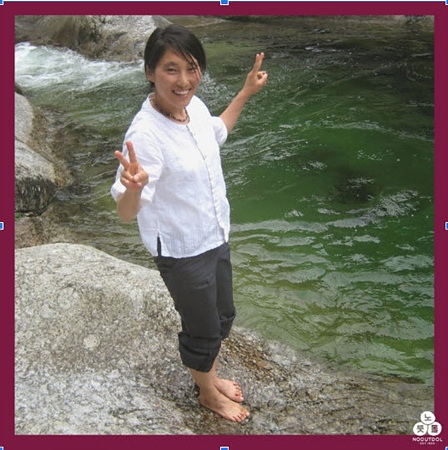 "Women Cross DMZ and Korea Peace Now! are deeply saddened to announce that our beloved colleague, mentor, teacher, friend and sister, Hyun Lee, passed away on March 7 surrounded by her family and closest friends after a long battle with cancer….Hyun was a tireless advocate for peace on the Korean Peninsula. Every generation has its leaders who build powerful movements; she was among the giants of our time….It was Hyun's wish that any memorial tributes be made in the form of contributions to Tongil Peace Foundation. Expressions of sympathy for Hyun's parents (Mr. and Mrs. Lee) and family members can be sent c/o Women Cross DMZ, P.O. Box 61042, Honolulu, HI 96822, which will be forwarded to them. In the coming days we will share information on our plans to memorialize Hyun."
글 시몬 천 | 노스웨스턴대 교수
__EXPRESSION__s of sympathy for Hyun's parents (Mr. and Mrs. Lee) and family members can be sent c/o Women Cross DMZ, P.O. Box 61042, Honolulu, HI 96822, which will be forwarded to them. In the coming days we will share information on our plans to memorialize Hyun."" } ] } ] }, "01D83B775F13CDB000000E44": { "np": "01D83B775F13CDB000000E45", "id": -2147483648, "pp": "01D83B775F13CDB000000E52", "si": "01D83B775F13CDB000000E53", "bf": 0, "ru": [ { "cp": "01D83B775F13CDB000000E4D", "ch": [ { "t": "" } ] } ] }, "01D83B775F13CDB000000E45": { "np": "01D83B775F13CDB000000E46", "id": -2147483648, "pp": "01D83B775F13CDB000000E52", "si": "01D83B775F13CDB000000E53", "bf": 0, "ru": [ { "cp": "01D83B775F13CDB000000E4D", "ch": [ { "t": "" } ] } ] }, "01D83B775F13CDB000000E46": { "np": "01D83B775F13CDB000000E47", "id": -2147483648, "pp": "01D83B775F13CDB000000E52", "si": "01D83B775F13CDB000000E53", "bf": 0, "ru": [ { "cp": "01D83B775F13CDB000000E4C", "ch": [ { "t": "글로벌웹진 NEWSROH 칼럼 '열린 기자'" } ] } ] }, "01D83B775F13CDB000000E47": { "np": "01D83B775F13CDB000000E48", "id": -2147483648, "pp": "01D83B775F13CDB000000E52", "si": "01D83B775F13CDB000000E53", "bf": 0, "ru": [ { "cp": "01D83B775F13CDB000000E4C", "ch": [ { "t": "" } ] } ] }, "01D83B775F13CDB000000E48": { "np": "", "id": -2147483648, "pp": "01D83B775F13CDB000000E52", "si": "01D83B775F13CDB000000E53", "bf": 0, "ru": [ { "cp": "01D83B775F13CDB000000E4C", "ch": [ { "cc": 3, "ci": 627600491, "co": "01D83B775F13CDB000000DD3" } ] } , { "cp": "01D83B775F13CDB000000E4F", "ch": [ { "t": "http://www.newsroh.com/bbs/board.php?bo_table=reporter" } ] } , { "cp": "01D83B775F13CDB000000E4C", "ch": [ { "cc": 4, "ci": 6843499, "co": "01D83B775F13CDB000000E49" } , { "t": " " } ] } ] } }, "sl": { }, "cs": { "01D83B775F13A6A000000DCF": { "cc": 2, "ci": 1936024420, "td": 0, "tv": false, "sc": 1134, "ts": 8000, "ms": "", "os": "01D83B775F13CDB000000E51", "gl": 0, "gc": 0, "gw": false, "ns": 0, "np": 0, "ni": 0, "nt": 0, "ne": 0, "hh": false, "hf": false, "hm": false, "fb": false, "hb": false, "fi": false, "hi": false, "hp": false, "he": false, "sl": false, "lr": 0, "lc": 0, "ld": 0, "ls": 0, "pp": { "ls": false, "wi": 59528, "he": 84186, "gt": 0, "ml": 8504, "mr": 8504, "mt": 5668, "mb": 4252, "mh": 4252, "mf": 4252, "mg": 0 }, "fn": { "at": 0, "au": "", "ap": "", "ac": ")", "as": false, "ll": -1, "lt": 1, "lw": 1, "lc": 0, "sa": 850, "sb": 567, "st": 283 , "nt": 0, "nn": 1, "pp": 0, "pb": false }, "en": { "at": 0, "au": "", "ap": "", "ac": ")", "as": false, "ll": 14692344, "lt": 1, "lw": 1, "lc": 0, "sa": 850, "sb": 567, "st": 0 , "nt": 0, "nn": 1, "pp": 0, "pb": false }, "pb": [ { "ty": 0, "bf": "01D83B775F13CDB000000E4A", "tb": true, "hi": false, "fi": false, "fa": 0, "ol": 1417, "or": 1417, "ot": 1417, "ob": 1417 }, { "ty": 1, "bf": "01D83B775F13CDB000000E4A", "tb": true, "hi": false, "fi": false, "fa": 0, "ol": 1417, "or": 1417, "ot": 1417, "ob": 1417 }, { "ty": 2, "bf": "01D83B775F13CDB000000E4A", "tb": true, "hi": false, "fi": false, "fa": 0, "ol": 1417, "or": 1417, "ot": 1417, "ob": 1417 } ], "mp": [ ] } , "01D83B775F13CDB000000DD0": { "cc": 2, "ci": 1668246628, "ty": 0, "la": 0, "co": 1, "ss": true, "sg": 0, "lt": 0, "lw": 0, "lc": 0, "cs": [ ] } , "01D83B775F13CDB000000DD1": { "cc": 3, "ci": 627600491, "fb": { "id": 1917748848, "ty": 627600491, "ed": false, "la": 5, "di": true, "pa": { "fi": false, "pr": 0, "co": "https\\://www.youtube.com/watch\\?v=TEajxMjNWNk&t=14s&ab_channel=JNCTV;1;0;0;" }, "zo": 4294967295, "fi": 627600491 } } , "01D83B775F13CDB000000DD2": { "cc": 3, "ci": 627600491, "fb": { "id": 1917748849, "ty": 627600491, "ed": false, "la": 5, "di": true, "pa": { "fi": false, "pr": 0, "co": "https\\://jnctv.org/2022/03/14/koreans-living-overseas-will-continue-to-support-jaemyung-lee/;1;0;0;" }, "zo": 4294967295, "fi": 627600491 } } , "01D83B775F13CDB000000DD3": { "cc": 3, "ci": 627600491, "fb": { "id": 1917748850, "ty": 627600491, "ed": false, "la": 5, "di": true, "pa": { "fi": false, "pr": 0, "co": "http\\://www.newsroh.com/bbs/board.php\\?bo_table=reporter;1;0;0;" }, "zo": 4294967295, "fi": 627600491 } } , "01D83B775F13CDB000000E3D": { "fo": "01D83B775F13CDB000000DD3", "cc": 4, "ci": 6843499, "zo": 4294967295 } , "01D83B775F13CDB000000E3F": { "fo": "01D83B775F13CDB000000DD2", "cc": 4, "ci": 6843499, "zo": 4294967295 } , "01D83B775F13CDB000000E49": { "fo": "01D83B775F13CDB000000DD1", "cc": 4, "ci": 6843499, "zo": 4294967295 } }, "bi": [ ], "bidt": { } }-->