A trail of joy and hope? Inter-Korean railway reconnected!
언론에 거의 보도되지 않는 미국내 거대한 평화 시민 단체, 언론, 종교 단체들, 여성평화운동가들, 코리언 어메리칸 커뮤니티 평화 운동가들, 동포들의 한반도 평화 프로세스 지지 연대 소식을 전합니다.
우리말로 일일이 번역하지 않은 영문 기사들이지만 관심을 가져 주시기 바랍니다.
그렇게 힘들게 촛불 혁명으로 되찾은 정상적인 민주국가가 국내 여당, 야당의 당파, 계파 싸움으로 표류하고 있는 오늘의 한국 정치 현실이 우리들 앞에 새로운 도전으로 부상(浮上)하고 있습니다.
주권을 읽고 분단된 나라에서 정치는 누가 누가 노예(奴隷)의 대장이 될 것인가 경쟁하는 것이라 봅니다.
미국내 국내 정치, 한반도 주변 국제 정세도 한반도 평화 정착에 먹구름이 되고 있는 듯 합니다.
1936년 손기정 선수가 12일 동안 서울-베를린 기차여행의 베를린 올림픽에서 나라 잃은 설움을 마라톤 금메달로 승화(昇華)시킨 그 정신을 기억합니다.
분단과 전쟁의 과거, 역사의 다리를 불태워 버리고 우린 오늘 이자리에 있습니다.
돌아갈 곳이 없습니다.
오직 평화와 민족 단합, 통일의 다리만이 남아 있습니다.
한반도에 자주, 독립, 주권 평화를 이룩할 수 있는 100년만에 우리 민족에게 온 소중한 기회입니다. --시몬천 올림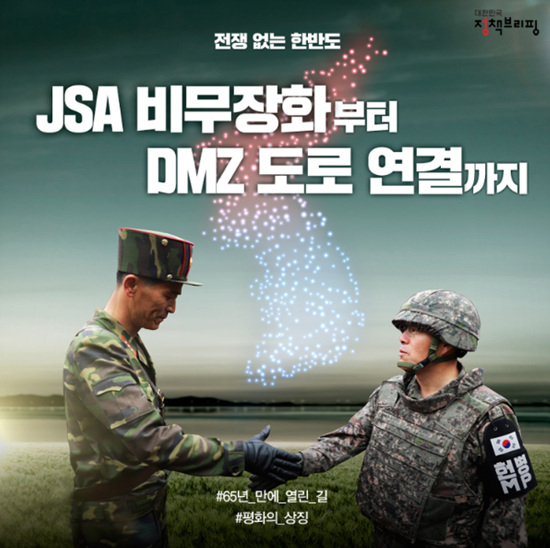 Move forward without stopping. Do not be afraid.
Pope Francis to President Moon Jae-in
Like a trans‐continental highway, the body, being so joined, will stretch from Busan and will pass through North Korea, Siberia, Central Asia, and Russia and will finally arrive in Europe. The long trail of sighs and tears will turn into a trail of joy and hope.
The United Methodist Church
The prophets Micah and Isaiah foresaw the day when God will draw all nations together...We urge our President to continue negotiations toward a new relationship between the U.S. and North Korea… with a formal Peace Treaty to end the war.
The Presbyterian Peace Network for Korea
We will never stop or give up our journey toward peace.
The Office of President Moon Jae-in
Dear Friend--an update. Please stand in solidarity with our friends and warriors of peace for the Korean peninsula and Northeast Asia--especially most courageous members of faith-based American and Korean-American organizations, peace activists, global women leaders, and brilliant analysts who help us turn obstacles into opportunities and doubt into faith!
Peace on the Korean peninsula:
"The long trail of sighs and tears will turn into a trail of joy and hope"
1.The Korean War forcibly separated nearly 10 million Korean families.
2.Over 133,047 South Koreans originally registered as separated families, nearly 74,000 have since passed away, and a quarter of those still alive are over 90 years old.
3.The trauma of the Korean War is felt in the Korean diaspora as well; lover 100,000 Korean-Americans are believed to have loved ones in the North.
4.The nine rounds of UN economic sanctions, coupled with a brace of unilateral US sanctions, are exerting a devastating toll on ordinary North Koreans.
5.According to the UN, an estimated 10.3 million North Koreans suffer from chronic food shortages, undernutrition, and a lack of access to basic services. Further, the current sanctions have essentially cut off the humanitarian lifeline provided by UN agencies and aid groups for the most vulnerable North Koreans: those with the lowest incomes, as well as young mothers, the elderly and disabled, and in particular, children.
6.Over 60,000 North Korean children are at risk of severe acute malnourishment—effectively a precursor to starvation—due to the disruption in the availability of humanitarian supplies caused by tightening sanctions.
7.1 in 5 North Korean children suffer from malnutrition
8.1 in 3 under suffer from anemia, which also affects over a third of young mothers. Half of those in rural areas do not have access to safe drinking water, and most critical medications are in short supply, along with common vaccines against dangerous childhood diseases.
1. Global Ministries. The United Methodist Church. Roundtable for peace on the Korean peninsula
For the last 70 years, North Korea and South Korea have been separated by a hostile wall of division and have not overcome the tragedy of antagonistic symbiosis... Yet, God who reigns in history is capable of ending the captivity of the Korean nation. As the people of God press their hands together to pray for the Kingdom of God and its righteousness on the Korean Peninsula, God will start to "disarm the rulers and authorities" (Colossians 2:15).
...
Like a trans‐continental highway, the body, being so joined, will stretch from Busan and will pass through North Korea, Siberia, Central Asia, and Russia and will finally arrive in Europe. The long trail of sighs and tears will turn into a trail of joy and hope. To build up the Highway of God (Isaiah 35:8) is the mission of the church. Arise and shine!
https://www.umcmission.org/learn-about-us/news-and-stories/2018/november/declarations-and-statement-for-peace-korean-peninsula
2. Statement about the Korean peace process. The Presbyterian Peace Network for Korea
The prophets Micah and Isaiah foresaw the day when God will draw all nations together and "they shall beat their swords into plowshares, and their spears into pruning hooks; nation shall not lift up sword against nation, neither shall they learn war any more." This vision seems as far away today as it was in ancient Israel, but it remains the hope of many hearts, especially in the Korean peninsula. People there long for the day when "they shall all sit under their own vines and under their own fig trees, and no one shall make them afraid." This divine promise is our goal, the destination toward which our ministry of peace is aimed. While we in the United States have generally forgotten the Korean War, that war has been an ever-present reality for over 65 years, as the people of the Korean peninsula have lived with the death and destruction rained on the two Koreas by seen or unseen military actions....This is an auspicious opening that could lead to a lasting peace on the Korean Peninsula. We urge our President to continue negotiations toward a new relationship between the U.S. and North Korea and to undertake a reciprocal, step-by-step approach to replacing the 1953 Armistice Agreement with a formal Peace Treaty to end the war.
https://www.presbyterianmission.org/wp-content/uploads/PPNK-Statement-November-2018.pdf
3. "...70 years of war is not normal," Women-Led 2020 Peace Treaty Campaign, Christine Ahn, Women Cross DMZ
https://www.youtube.com/watch?v=KkiFJy9gJc8&list=PLHqiq87zBiu1VhTG2iyDmTza0KZMJjyT6&index=1
It's 2018, nearly 70 years after the Korean War and still everything is so controlled by the governments. We have to keep pushing for women to have a seat at the table. That is the only way we'll truly gain the understanding to finally resolve this conflict. Our goal is a peace treaty, but we also need to understand and actually hear each other. We need to come together with ideas about what the peace treaty should entail, and what will lead to true reconciliation and true people-to-people understanding.
https://www.wagingpeace.org/christine-ahn-in-her-own-words/?fbclid=IwAR1DAcGbpkoECDIdGu6WrweyoeDDk-F6mp6qm8MK6vx9aZB736rwQsMN9mc
4. South Korea approves humanitarian group's travel to North. UPI
Korean Sharing Movement has been active since 1996. This week will be the first time in six years the group is permitted to travel to North Korea. The organization is not alone. Last week, the South Korean group Medical Aid For Children visited North Korea's children's hospitals in Pyongyang and a pharmaceutical plant...
https://www.upi.com/Top_News/World-News/2018/11/27/South-Korea-approves-humanitarian-groups-travel-to-North/4031543333660/
5. Swedish ambassador to UN stresses need for humanitarian aid to North Korea. Hankyoreh
Olof Skoog says sanctions must not interfere with helping North Koreans in need. Skoo said that while the member states of the UN Security Council are firm in their resolve to maintain sanctions on North Korea, that should not be equated with support for hurting ordinary North Koreans.
http://english.hani.co.kr/arti/english_edition/e_northkorea/871547.html
6. Politics should remain separate from humanitarian assistance to North Korea
Recently, a group of about 60 North Korea aid organizations in South Korea sent a joint letter urging the U.N. Security Council to exempt humanitarian assistance projects from sanctions on the communist nation. "There had been a lot of bombings and air-drop bombs. Many of the old weapons are still existing in the DPRK," he said. "We call it weapon contamination. It can take centuries to clear up all these unexploded devices and ordnance ... In Europe, they are still dealing with this World War II contamination every day.
https://www.koreatimes.co.kr/www/nation/2018/12/103_259669.html
7. [ISSUE TALK] TB crisis in North Korea's `emergency situation': One-on-one with Stephen Linton of the Eugene Bell Foundation
Dr. Stephen Linton, the founder and chairman of the Eugene Bell Foundation. Founded in 1995, the charity works to provide medical humanitarian assistance to North Korea, specifically in the treatment of drug-resistant tuberculosis.
http://www.arirang.com/News/News_View.asp?nseq=227377
8. Donald Trump and Kim Jong Un: authoritarian love in the time of TB
While Kim and Trump both fetishize the fiction of hermetically sealed national borders — whether to keep in a miserable population or keep out refugees seeking asylum — airborne infections care nothing about such imagined lines, walled or otherwise. Air is shared, people move, and the transmission of tuberculosis will continue unabated. The odds that a regionally and uncontrolled drug-resistant TB epidemic will emerge grows by the day.
https://www.statnews.com/2018/11/19/donald-trump-kim-jong-un-tuberculosis/
9. North and South Korea discuss inviting Korean-Americans to family reunion
Seoul's unification ministry said at a press briefing on Wednesday that Korean-Americans who have separated family members in the North could be invited to attend a future family reunion event… A total of A total of 133,047 people has been registered as separated family members as of Oct. 31 in the South, according to a government figure. More than 62 percent are 80 years old or older.
https://www.upi.com/Top_News/World-News/2018/11/28/North-and-South-Korea-discuss-inviting-Korean-Americans-to-family-reunion/9671543387582/
9. Majority of S. Koreans support sanctions relief on N.K. to speed up nuke talks: survey
According to the survey of 1,000 adults… 64 percent expressed support for easing sanctions on the North as denuclearization talks are underway. https://en.yna.co.kr/view/AEN20181127005600325?input=tw
10. Siegfried S. Hecker. Why Insisting on a North Korean Nuclear Declaration Up Front is a Big Mistake. 38 North
With nuclear tensions on the Korean Peninsula dramatically reduced, it is time to find out if Kim's drive to improve the economy will eventually lead to denuclearization. He may determine that his nuclear arsenal poses a significant hindrance to economic development that outweighs the putative benefits it confers. Washington and Seoul should work together to encourage rather than inhibit this potential shift. https://www.38north.org/2018/11/shecker112818/
11. John Feffer, [Column] Trump and the DMZ
The only thing that distinguishes the approach of the current administration is Donald Trump himself. The president continues to believe that he can solve the nuclear issue by himself. That's why he's focused on a second summit with North Korean leader Kim Jong Un. Trump might be right.
http://english.hani.co.kr/arti/english_edition/english_editorials/871663.html
12. Joseph Essertier. Blocking Peace in Korea by Lying about the Past. Counterpunch
One of the first examples of how Washington "pockets concessions" and then later "reverses course" is the armistice that was supposed to lead to a peace treaty after the Korean War was halted in 1953. Yes, right from the very beginning Washington's lack of good faith was evident. Under the armistice that was signed, introducing qualitatively new weaponry to the Peninsula was prohibited, but Washington brought in nuclear cannons and Honest John nuclear-tipped missiles in January 1958. They continued stockpiling nuclear weapons until 1991. Then they switched to more effective conventional weapons. The US also had ICBMs that could strike from a distance and nuke-equipped submarines that could be moved to the Korean Peninsula at any time. Thus the Korean Peninsula was originally nuclearized by Washington and has been kept that way ever since 1958.
https://www.counterpunch.org/2018/03/12/blocking-peace-in-korea-by-lying-about-the-past/
13. U.N. chief reaffirms support for Korean peace process
The head of the United Nations told South Korean Foreign Minister Kang Kyung-hwa that his organization will continue to support the denuclearization of the peninsula and the establishment of a peace regime…
https://en.yna.co.kr/view/AEN20181129003100315?input=tw
14. Uri Friedman. The Beginning of the End of the Korean War. The Atlantic
Over the course of November, North and South Korea each destroyed 10 guard posts within the Korean demilitarized zone—sometimes in spectacular fashion, with explosives—in order to build trust for their plans to eventually withdraw the roughly 200 that are thought to still be operational in the densely fortified border region. The Koreas have suspended certain military exercises near the military demarcation line (MDL) separating the countries, cleared hundreds of land mines in the area (millions remain), and linked a road as part of an effort to excavate the remains of soldiers who died during the Korean War. They have covered up coastal artillery and warship-mounted guns and established a no-fly zone in the vicinity of the border. They are now exploring ways to jointly secure the iconic border village of Panmunjom and allow unarmed guards, civilians, and foreign tourists to move about on either side of the MDL there for the first time in more than 40 years. https://www.theatlantic.com/international/archive/2018/11/north-korea-wont-denuclearize-reconciliation-moon-kim/576745/
15. Rewards for N.K. denuclearization steps could be other than sanctions relief: Moon's adviser.
The United States can help break the impasse in denuclearization talks with North Korea without sanctions relief if it allows humanitarian businesses in the communist nation to go forward, a special advisor to President Moon Jae-in said…
https://en.yna.co.kr/view/AEN20181203011100325?input=tw
16. For First Time in a Decade, a South Korean Train Rolls Into the North. The New York Times
Over the next 18 days, dozens of officials and engineers from both Koreas will live and work on the six-car train, traveling more than 1,600 miles as they study the North's rail network and consider what it would take to bring it up to international standards. The train rolled north across the countries' heavily armed border on Friday morning….The Koreas' rail lines have been severed since the 1950-53 Korean War. Mr. Moon hopes that reconnecting them will be a step toward economic integration and, eventually, reunification. South Korea, whose only land border is with the North, has long dreamed of building a trans-Korean railroad that could provide a link to China and beyond. That would give it a faster way to ship exports that are now sent by sea to China and Europe, and to bring in Russian oil and other natural resources.
https://www.nytimes.com/2018/11/29/world/asia/north-korea-train-south.html
17. Korea News Update (December 2, 2018). Zoom In Korea
South Korean Youths Favor Reunification with North
More than half of South Korea's university-age students now possess a positive view toward Korean unification, according to a new poll conducted by South Korean National Assembly's Foreign Affairs and Unification Committee. The survey was conducted in early November, canvassing more than 1,000 university students nationwide. http://www.zoominkorea.org/korea-news-update-december-3-2018/
Inter-Korean railway reconnected
From Gaesung to Sinuiju, from Gumkang Mt. to Dooman River,
an 18-day journey of 2600Km (in Korean)
개성-신의주-금강산-두만강
https://www.youtube.com/watch?time_continue=10&v=OyuBbbDp5kU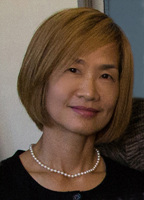 시몬 천
노스웨스턴대 교수