남북정상회담과 북미정상회담 성공 위한
범국민, 국제 응원팀,
1. President Moon Jae-in meet with 21 senior and "elderly" Elderly Advisors Group for Inter-Korean Summit Meeting. President Moon sought their experiences, expertise, and wisdom. 문재인 대통령 21 원로들과 남북정상회담 준비.
Our historic mission and duty is to leave a peaceful and prosperous Korean peninsula to our children. 우리의 역사적인 임무는 평화롭고 번영하는 한반도를 우리 자손들에게 물려 주는 것이다. 문재인 대통령
Korean "Elderly" advisors: Korean national unity for peace! 원로들 평화엔 보수, 진보도 구별 없다. 대 국민 통합 단결 촉구.
· President Moon expressed his strong commitment to set the inter-Korean and Kim-Trump summit meeting up for success. "We must be determined to keep this opportunity alive. There may not be another chance like this."
· The government can't do it alone and needs Korean people's support.
· Both the United States and North Korea are showing sincere attitude. Genuine intent notwithstanding, gaps exist between the U.S. and North Korea. Our duty/responsibility is to reduce the gap between the United States and North Korea.
· Preparing for the upcoming inter-Korean summit, President Moon seeks to honor the spirit of all previous inter-Korean engagements that include agreements made by both conservative and progressive administrations: the July 4(1972) South-North Joint Communiqué by President Park Chung-hee and North Korean leader, Kim Il-sung, 1991, and inter-Korean agreements in 2000 and 2007.
· Im Dong-won 임동원 전 통일부 장관 (former Unification Minister and Chair of Elderly Advisors Group for Inter-Korean Summit Meeting): "a miraculous opportunity, a period of historic transformation…Two Koreas can and must learn to coexist peacefully, which means social, cultural, national unity—bigger and deeper than the political unification of two Koreas." Praised President Moon's extraordinary leadership, steadfast commitment for peace…
· Park Ji-won 박지원 의원 (opposition leader and chief of staff for former President Kim Dae-jung): "South Korea is now in the driver seat of peace process. We must be a safe and patient driver in a long process of denuclearization".
· Lee Jae-jeong 이재정 전 통일부 장관 (Unification Minister under President Roh Moo-hyun): Proposed ending the Korean War, withdraw all weapons at the DMZ, and open representative offices in both Seoul and Pyeongyang.
· Moon Chung-in 문정인 대통령 특별자문 (special advisor to President Moon): Recommended a joint press conference at the end of inter-Korean summit and a joint participation in next year's Economic Forum and help North Korea to be integrated into international economy.
· Lee Hong-gu 이홍구 전 총리 (former PM): "Year 2019 marks the 100th anniversary of Republic of Korea… Either March 1, or April 11, we should create an occasion in which both Koreas can be feel one nation… Surrounded by superpowers, we pray that [President Moon Jae-in] continues to exhibit soft diplomatic skills that he has displayed."
· Kim Chung-soo 김성수 여성단체대표 (female member of the "Elderly Advisors Group"): "South and North Korean First Ladies can create a joint program that promotes the rights and welfare of children and women in two Koreas."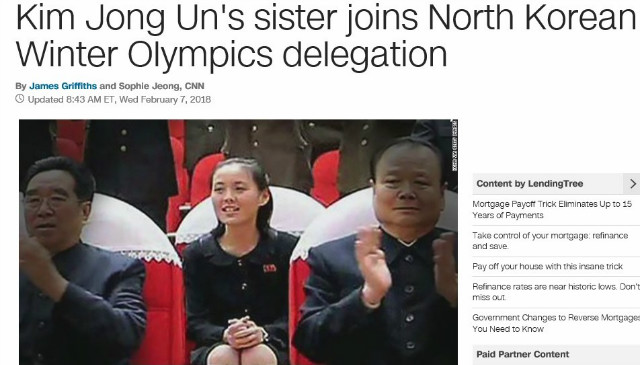 Korea update 50. #Teachers4PeaceInKor​ea 선생님-제자 함께 만드는 한반도 평화
Dear Friend,
Close to 80% of people in both Korea and United States regard upcoming peace talks positively. This week I start with Professor David Kang's
(USC) op-ed piece as the theme of my updates: "Both North and South Korea have approached the summit in a careful manner." Indeed, they have. Let's keep the momentum and set the upcoming peace talks up for success!
David C Kang. The Moon–Kim summit is the main event. EastAsiaForum.
남가주 대학 한국학 연구소 소장, 데이빗 강 교수, 남북정상회담이 핵심이다. 문재인 대통령 외교팀은 오랜 경험과 지식을 쌓은 대한민국의 대북 외교 프로팀. 북한 김정은 지도자도 올해 1월 부터 체계적인 사고와 목적의식 가진 리더쉽 발휘 했다 평가. 남북 외교팀 능력, 의지, 준비성이 남북정상회담 결과및 북미정상회담 준비 도움될 것 분석.
The upcoming summit between South Korean President Moon Jae-in and North Korean leader Kim Jong-un will be more important than any meeting between Kim and US President Donald Trump that may follow. Not only will a South–North summit actually happen, it will directly affect a possible Trump–Kim summit. Both North and South Korea are methodically preparing for their meeting, and the North has already made tangible concessions to the South. But US media has been focused overwhelmingly on the Trump–Kim summit — asking whether it will actually happen, where it would happen and how the abrupt arrival and departure of key foreign policy advisors in the US administration could affect Trump….Both North and South Korea have approached the summit in a careful manner. Although it is a common trope to call Kim Jong-un 'crazy' and 'erratic', his actions in 2017 reveal a methodical, deliberate leader.
http://www.eastasiaforum.org/2018/04/08/the-moon-kim-summit-is-the-main-event/
Updates from Korea
"To set the inter-Korean and U.S.-North Korea summit meetings up for success"!
1. 85.8% of respondents of the latest survey by Korean National Assembly thinks inter-Korean summit positively. 58.8% of respondents now believe that Koreans are in the driver seat of the peace process.
2. The Party for Democracy and Peace (a minor progressive party) proposed the inter- Korean Basic Treaty (similar to the Basic Treaty that East and West Germany signed in 1972). 정동영 의원, 민통당, 남북정상회담때 남북기본조약 체결 촉구.
3. President Moon Jae-in met with the president of World Economic Forum and stressed the importance of helping North Korea's economy. The president of WEF congratulated on President Moon's leadership, pledged support for President Moon's initiative and willingness to help North Korea to develop economy. Let's help North Korea create an economic miracle on Dae-dang River! 대동강의 기적, 경제 기적을 북한이 이룩하도록 도와 줍시다!
4. The City of Seoul launches "Citizen Supporters for Inter-Korean and U.S.-North Korea Summit Meetings". Be a citizen diplomat! We love diplomacy! 서울시, 남북, 북미 정상회담 대한민국 국민 웅원팀, 스포트즈 모집.
5. The City of Seoul creates a "Korean Peninsula Peace Flower Garden", Seoul City Hall, From April 11 to 17: A public space where citizens can express their hopes for peace. Visitors can take pictures of peace flower garden and share them with their loved ones. 남북정상회담 성공 기원, 서울시 한반도 평화 가든 오픈.
6. Foreign Minister visits Ehwa Women's University and inspires young Korean women to have passion and work for peace and diplomacy. 강경화 외무장관, 이화여대 방문, 대한의 딸들에게 반드시 통일, 평화 한반도 물려 주겠다 약속.
"I am a diplomat in a divided nation… But, in the future, you shall become leaders in a unified and peaceful Korean peninsula." Foreign Minister, Kang Kyung-hwa, Ehwa Women's University, Seoul, South Korea
"Surrounded by superpower, Korea can play a constructive role as a middle power," Korean female student at Ehwa. 주변 강대국 사이에서 이제 한국도 중견 세력 국가로 건설적인 역할 할 수 있다. 이화여대생 자부심.
7. Korean youth organizations formed a committee to end the Korean War and sign a peace treaty.
•Identified the declaration of ending the Korean war and peace treaty as the measurements of successful inter-Korean summit meeting.
•Chair of the youth organization reported the result of survey among young people: 88.3% of respondents think inter-Korean summit positively.
•Need for mass education on unification and peace.
•Youth should be the main actors in preparing for the future of a unified Korea.
•College students must assume leadership in proposing engagement between North and South Korean college students.
•April 19: Korean Youth Declaration to end the Korean War and demand a peace treaty. The youth organizations plan a peace performance.
8. June, 2018: Russia-South Korea summit meeting is scheduled. 6월한러정상회담.
. MBC "PD Notebook". Exclusive. North Korea. 10 Years of Dramatic Transformation of North Korea (in Korean). What--smartphone, pizza, spaghetti in North Korea? 북한, 10년 드라마틱한 변혁 도큐.
https://www.youtube.com/watch?time_continue=108&v=iLbCgzAfaZ8
9. North Korea reportedly makes specific denuclearization proposal during working-level talks with US. Hankyoreh
On Apr. 11, multiple sources in Washington, D.C. who are familiar with the current state of North Korea and the US discussion about the summit said that during a recent meeting with the US, North Korea asked the US to remove its nuclear and strategic assets from South Korea, stop the deployment of nuclear and strategic assets during joint military exercises with the South, guarantee that it will not make a conventional or nuclear attack, convert the armistice agreement into a peace treaty and normalize diplomatic relations.
During this meeting, North Korea reportedly did not ask for the withdrawal of American troops from the Korean Peninsula and indicated that it would not do so in the future either if the security of its regime was guaranteed. The prediction has been made in some quarters that the North would ask for the removal of American troops as a way to guarantee the regime's security. http://english.hani.co.kr/arti/english_edition/e_northkorea/840509.html
Updates from America
10. GoodFriends: Research Institute For North Korean Society launched the petition to the White House for a Peace Treaty. Over 100,000 signed! 굿 프렌즈 어메리카, 한반도 평화 협정, 백악관 10만 청원 목표 달성! 한국에서도 많이 참여. 김제동 코메디언, 우리 아이들에게 진정한 봄을 선물!
"A wind of peace is blowing on the Korean peninsula after the formation of a North and South Korean unified Olympic team and the attendance of North Korea's top representatives at the opening and closing ceremonies of the 2018 PyeongChang Winter Olympic Games…Above all, it is important for residents in the swing states (Michigan, Ohio, Pennsylvania, etc.), which play a critical role in the outcome of the presidential election, to write letters to President Donald Trump and the members of congress. Please, share this campaign widely so that the residents of the swing states can participate. The date must be included in the letter."
http://goodfriendsusa.blogspot.com/
Many in Korea participated in the petition to the White House. For example, Jaedong Kim, a young, popular and progressive comedian, posted a tweet to encourage his 1 million tweet followers to sign the petition. "Spring is coming to the Korean Peninsula. A genuine spring. We would like to give a genuine spring to our children as a gift. Please participate in the petition for a peace treaty to the White House".
11. Newsweek. The petition thanks President Donald Trump for agreeing to meet with North Korean leader Kim Jong Un and asks him to secure a permanent peace treaty that would end the Korean War. 뉴스위크, 평화 협정 촉구, 백악관 10만 서명 달성 기사.
The war between North and South Korea ended in 1953 with the Korean Armistice Agreement, but no formal peace treaty was signed.
http://www.newsweek.com/north-korea-kim-jong-un-donald-trump-white-house-we-people-barack-obama-879530
https://www.koreatimes.co.kr/www/nation/2018/04/356_247048.html
12. The New York Times. Trump, Kim Summit May Boost Recovery of US Korea War Remains.
Nearly 7,800 U.S. troops remain unaccounted for from the Korean War. About 5,300 were lost in North Korea. "Hopefully, the North Koreans will turn over some remains as a goodwill gesture before the summit," said Bill Richardson, a former U.N. ambassador and New Mexico governor who secured the return of six sets of remains from North Korea in 2007. "This would help enormously to diffuse some tension."
https://www.nytimes.com/aponline/2018/04/05/world/asia/ap-<
...
13. CNN. Kim Jong Un 'sincere and genuine' about talks, South Korean minister says. 김정은 북한 지도자는 음악, 문화, 스포츠등 깊은 관심, 아주 자연스러운 대화 시엔엔의 문공부 장관 인터뷰 기사.
"He was very natural when he talked about various topics from music, culture to sports," South Korean Culture Minister Do Jong-hwan told CNN.
https://edition.cnn.com/2018/04/12/asia/north-korea-kim-summit-intl/index.html
14. If Trump/Kim Summit a Success, US Could Open Embassy in Pyongyang. 북미정상회담 성공시 평양에 미대사관 오픈 가능성.
American officials have been in direct negotiations with officials of the Democratic People's Republic of Korea (DPRK), President Trump told reporters this week. South Korean media reports that the US is willing to open an embassy in Pyongyang in exchange for denuclearization. The report says the US embassy would come in addition to humanitarian aid and an economic boost.
https://sputniknews.com/asia/201804121063497324-Trump-Kim-Summit-Success-US-Could-Open-Embassy/
15. Call Congress, Tuesday, April 24! Appeal from the Korea Peace Network. 코리아 피스 네트 워크 주최, 4월 24일 미국 현지 시각, 4.27 남북정상회담 지지 미의회 전화 걸기 캠패인! 참가하세요!
Schedule the call-in day for Tuesday, April 24.
*"Speak out for diplomacy. Take war off the table."
* Support the No Unconstitutional Strike Against North Korea Act of 2017 which would prevent the president from launching a pre-emptive attack on North Korea (the Markey Bill S.2016 https://www.congress.gov/bill/115th-congress/senate-bill/2016 and the Khanna bill HR 4837 https://www.congress.gov/bill/115th-congress/house-bill/4837)
16. Looking for "voices of young people… working for peace with North Korea". Call from Ploughshares. "What young people are saying and doing internationally on Korea peace issues"? 북한과 평화를 위해 노력하는 젊은이들의 목소리를 찾습니다. 미국 진보 평화 단체 플라우세워.
They are working on an op-ed style piece calling for peace. If you know awesome young minds working for peace with North Korea, please let me know!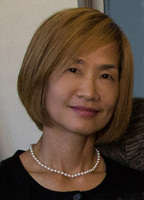 시몬 천
노스웨스턴대 국제정치학 박사