"정전협정, 한반도 평화협정 되길"
Newsroh=노창현특파원 newsroh@gmail.com
"7월 27일 한반도 정전체결일이 평화협정일로 바뀌기를 소망합니다."
재미동포여성이 석달간 미 50개주 70개도시의 한국전쟁 기념비를 순례하고 참전용사들을 만나는 90일 대장정에 들어간다.
한나 김(33) 리멤버727 대표가 4월 27일부터 7월 27일까지 미 50개주에 있는 한국전쟁 참전기념비를 순례하는 프로젝트에 시작한다고 밝혀 관심을 끌고 있다. 한국전쟁을 잊지 말자는 '리멤버 727'은 정전협정일(7.27)과 한국전쟁을 잊지 말자는 의미로 설립한 단체로 김 대표는 참전용사 출신인 찰스 랭글 전 연방의원의 수석보좌관으로 활약한 주인공이다.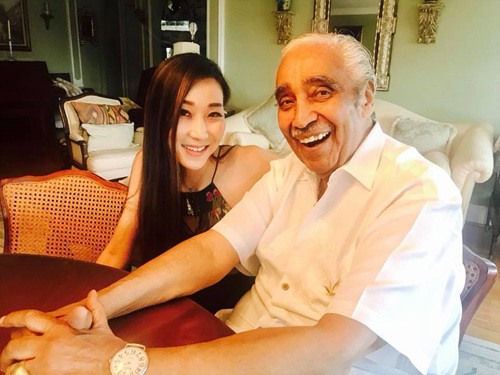 한나 김 대표의 찰스 랭글 의원 보좌관 시절
지난해 랭글 전 의원의 정계은퇴와 함께 보좌관 활동을 마친 그녀는 전 세계 참전 용사들에게 감사와 위로를 표하고 한반도 평화를 촉구하기 위해 유엔참전국들과 북한과, 중국, 러시아, 스웨덴을 포함한 26개 국가를 순방(巡訪)한 바 있다.
이번 순례를 통해 평균 연령 85세에 이른 참전용사들을 위로하고 한반도 평화협정을 기원할 예정이다. 또한 한국전쟁 기념재단(이사장 윌리암 웨버 예비역 대령)이 워싱턴 DC의 한국전쟁 기념공원에 조성하는 '추모의 벽(Wall of Remembrance)' 건립도 홍보한다. 한국전쟁 기념재단은 김 대표의 계획을 공식적으로 지지하며 '재단 대사'로 위촉(委囑)했다.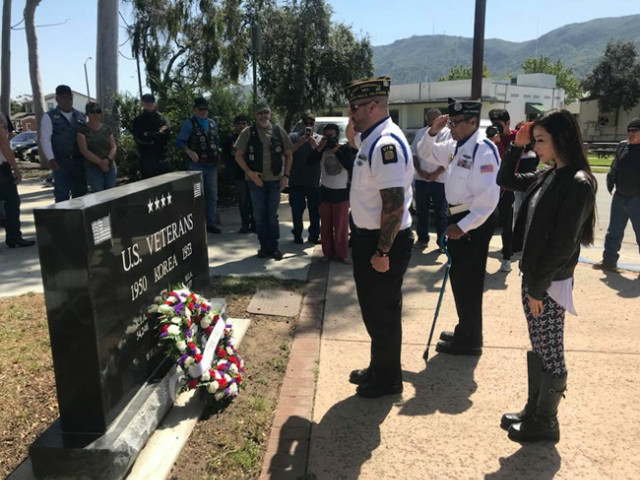 김 대표는 "남북 정상회담 개최일인 오는 4월 27일 LA를 출발해 한국전 정전 체결일인 7월 27일까지 미국 50개 주를 돌며 생존 참전용사를 만나고 전쟁 위험이 없는 한반도를 만들기 위한 미국인들의 지지를 모으고 싶다"고 말했다.
김 대표는 "사실 4월 27일은 제 생일이기도 한데 우연하게도 남북정상회담이 이뤄지는 날이어서 더 특별한 시작이 되었다"고 털어놓았다.
그녀는 "16일엔 LA인근에 있는 산타 파울라라는 도시에서 발족식(發足式)을 열었는데 많은 참전용사들과 한인 아이들이 참석해서 뜻 깊었다. 저희들이 큰절을 올릴 때는 참전용사 할아버지들은 물론 관객들도 큰 감동을 받는 모습이었다"고 전했다.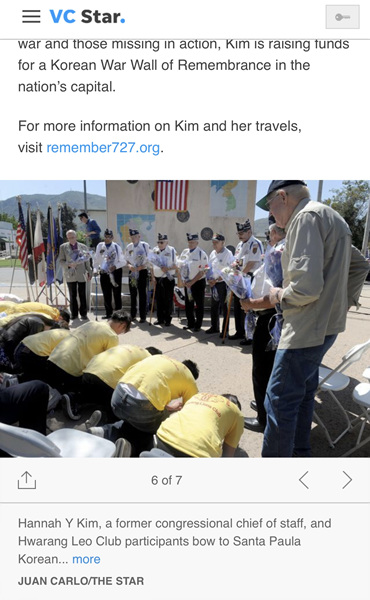 한나 김 대표는 "제 바램은 할아버지들에게 전하는 감사의 인사를 통해 미국인들을 감동시키고 북미정상회담이 곧 이뤄질 이 시점에 그들도 한인들과 같이 한반도의 평화를 기원하는 것"이라고 덧붙였다.
김 대표는 "여행의 마지막 날인 7월 27일 정전 체결일에 기적(奇蹟) 같은 일이 일어나서 한반도 평화의 날이 되기를 기도한다"고 소망했다. 마지막 날인 7월 27일 오후 6시 25분에 Washington DC 한국 전쟁 기념관에서 제12회 Remember727 행사로 대미(大尾)를 맺는다.
김 대표의 순례 활동은 페이스북과 인스트그램 계정 remember727을 통해 올려지며, 클라우드 펀딩 사이트인 고펀드미(www.gofundme.com/remember727)에서는 후원 모금도 진행된다.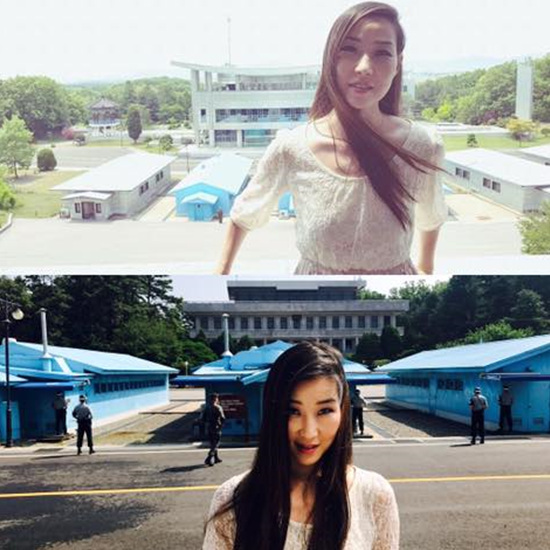 글로벌웹진 NEWSROH www.newsroh.com
<꼬리뉴스>
50 States. 70 Cities. 90 Days.
From 4/27-7/27 (Korean War Armistice Day). From LA to DC.
Join my Journey across the US to
Thank Korean War Veterans,
Help Build the Wall of Remembrance and
Promote Peace in Korea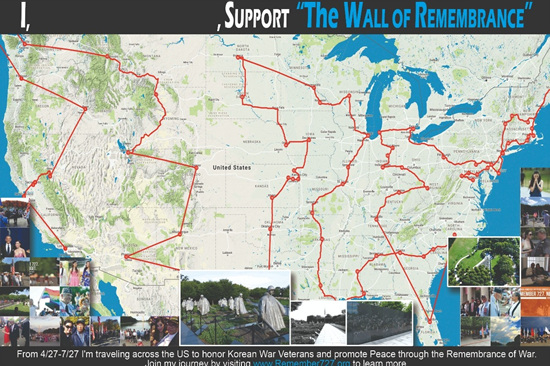 In January 2017, after serving as chief of staff for legendary Congressman Charles Rangel, I traveled around the world to thank and document the stories of Korean War veterans around the world across six continents in 27 countries that participated in the Korean War -- including Japan, China, Russia and even North Korea. During my 4-month journey, I had the distinct honor of interviewing 200 Veterans, whom I referred to as my Grandpas, because as I told them, "If you did not fight in Korea, I would not be here."
THANKS TO GOD and many Angels and supporters like you, I was able to visit a Memorial in every country and meet at least one veteran (except for North Korea). In Italy, I met the last remaining Veteran in the entire country!
Meeting them in person has only strengthened my commitment towards my Korean War veteran Grandpas and resolve to keep hope alive for peace on the Korean Peninsula.
That's why I decided to voluntarily devote some more time to help raise money to build the Wall of Remembrance at the National Korean War Memorial in Washington, D.C. In each of the countries I visited, the Korean War Memorials had engraved names of those who paid the ultimate sacrifice. My former boss, himself a Korean War Veteran and a Purple Heart and Bronze Star recipient, was one of the original co-sponsors of the Wall of Remembrance Act that was enacted in 2016. I was heartbroken to hear from Col. Weber, Chairman of the Korean War Veterans Memorial Foundation, that there hasn't been much progress towards building the Wall due to lack of start-up funds.
I'm hoping to increase public awareness about the Wall by visiting all the Korean War Memorials across our beautiful country. My desire is for the Wall to be erected as soon as possible so that as many of my Grandpas can attend the dedication ceremony. More than 36,000 killed in action. Almost 8,000 unaccounted for. Casualties in every state in the union including the U.S. territories. I want all of America to understand and viscerally feel that "Freedom Is Not Free."
For the last decade, I have worked tirelessly to make sure Korean War Veterans are not forgotten, and to pay tribute to their sacrifices by promoting peace on the Korean Peninsula. Since 2008 I have organized an annual event to honor them, and in 2009 I successfully lobbied Congress to officially establish every July 27th as National Korean War Veterans Armistice Day in America.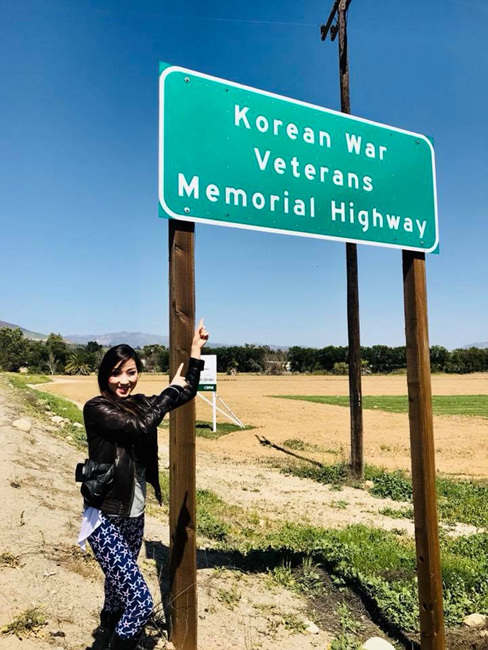 I'm looking forward to finally hug and kiss many of my Grandpas in person. My Grandpas are almost 90 years old and many are passing away each month. During their youth, they volunteered and risked their lives to fight for a country they did not know and for people they had not met. They gave so much of themselves, their all, and I want to give a little to ensure their sacrifices are not forgotten.
You too can be part of the journey -- either in person or in spirit, you can join me in 70 cities across 50 states! (See map and itinerary below.)
Please contact me at hannah@remember727.org and let me know if you can join me at a Memorial near you. In addition, I'll appreciate your assistance in organizing a ceremony and spreading the word.
You can also help by contributing toward my travel expenses (airfare, car rental, gas, hotels/airbnbs, etc.). Most importantly, your donations will help me pay for wreaths, flowers, gifts and lunches for Veterans. So far, I'm financing this on my own, so every bit will help.
For more information on how to join the effort to build the Wall of Remembrance and on the journey to Korean War Memorials across the United States, please see this article I wrote for The Graybeards , the official publication of the Korean War Veterans Association, or visit www.remember727.org
For information on the Wall of Remembrance and to donate, please visit: http://www.koreanwarvetsmemorial.org/wall-of-remembrance/
Thank you so much.
Hannah Y Kim
Remember727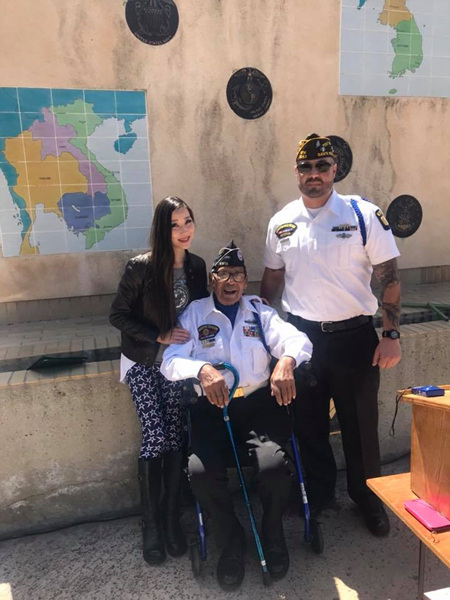 "I have had the privilege and honor of knowing and working with Ms. Hannah Kim since 2007. I have never met anyone who is more dedicated to thanking and honoring our Korean War Veterans and their families for their service to our country. For almost past ten years she has devoted her time and energy to ensure the price for freedom and peace we enjoy today is not forgotten. There could be no finer Ambassador to represent our Korean War Veterans than Ms. Kim. She should be commended for all the lives she has touched over the years."
- Col (Ret) James R. Fisher, National Executive Director of the Korean War Veterans Association, USA
DATES OF MEMORIAL VISITS:
4/28 Sat - San Francisco, CA
4/30 Mon - Roseville, CA
5/1 Tues - Carson City, NV
5/3 Thurs - Boise, ID
5/5 Sat -Portland, OR
5/8 Tues - Anchorage, AK
5/10 Fri - Seattle, WA
5/13 Sun -Missoula, MT
5/14 Mon - Cody, WY
5/16 Wed - Salt Lake City, UT
5/17 Thurs - Denver, CO
5/18 Fri - Aurora, CO
5/19 Sat - Albuquerque, NM
5/21 Mon - Phoenix, AZ
stop by San Antonio, TX
5/22 Tues - Austin, TX
5/23 Wed - Oklahoma City, OK
stop by Wichita, Topeka, KS
5/24 Thurs - Overland Park, KS
5/25 Fri - Lawrence, KS
5/25 Fri - Kansas City, KS/MO
5/27 Sun - Des Moines, IA
5/28 Mon MEMORIAL DAY - Omaha, Columbus, NE
5/29 Tues - Pierre, SD
5/30 Wed - Bismarck, ND
5/31 Thurs - Saint Paul and Rochester, MN
6/1 Fri - Plover, WI
6/2 Sat - Chicago, IL
6/4 Mon - Springfield, IL
6/5 Tues - St. Louis, MO
6/6 Wed - College of the Ozarks, MO
6/7 Thurs - Little Rock, AR
stop by Pineville, LA
6/8 Fri - New Orleans, LA
6/9 Sat - Mobile, AL
6/11 Mon - Meridian, MS
stop by Birmingham, AL
6/12 Tues - Atlanta, GA
6/13 Wed - Augusta, GA
6/15 Fri - Greenville, SC
stop by Columbia, SC
6/16 Sat - Fayetteville, NC
6/18 Mon - Orlando, FL
6/20 Wed - Nashville, TN
6/21 Thurs - Lexington, KY
6/22 Fri - Charleston, WV
6/23 Sat - Dayton, OH
6/24 Sun - Indianapolis, IN
6/25 Mon JUNE25th COMMEMORATION - Fort Wayne, IN
stop by Marion, IN
6/26 Tues - Saint Joseph/Berrien County, MI
6/27 Wed - Detroit, MI
6/28 Thurs - Pittsburgh, PA
stop by Youngstown OH
6/28 Thurs - York, PA
6/29 Fri -Philadelphia, PA
6/30 Sat - New York, NY
7/5 Thurs - Hudson, Albany, NY
7/6 Fri - Manchester, VT
7/7 Sat - Nashua, NH
7/9 Mon - Bangor, ME
7/10 Tues - Boston, MA
7/12 Thurs - Middleborough, MA
7/13 Fri - Providence, RI
7/14 Sat - Exeter, RI
7/16 Mon - Danbury, CT
7/17 Tues - Jersey City, NJ
7/19 Thurs - Atlantic City, NJ
7/20 Fri - Wilmington, DE
7/21 Sat - Baltimore, MD
7/23 Mon - Frederick County, MD
7/24 Tues - Winchester, VA
7/27 Fri ARMISTICE DAY - Washington, DC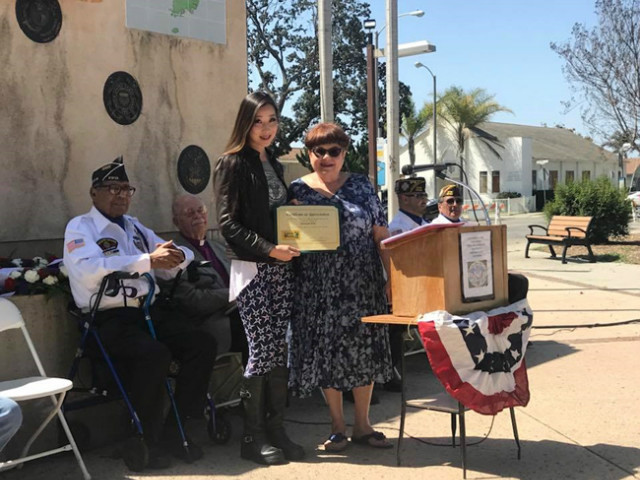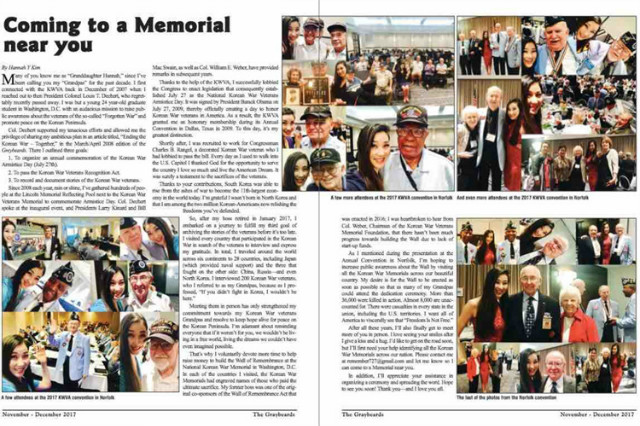 <이상 한나 김 페이스북>
<꼬꼬리뉴스>
워싱턴 정전기념일 평화콘서트 'Remember 727' (2015.7.27.)
링컨기념관서 촛불행사도 열려
http://newsroh.com/bbs/board.php?bo_table=m0604&wr_id=4449