This is going to be one of the issues to analyze for the 5th communal dialogue on Korean American issues
The Korean situation of unification and nuclear armed North Korea is emerging as the most critical foreign policy issue of the next administration. I have written in May that this election is already over by default of Donald. So it is going to be the President Clinton and Hillary is expected to handle the Korean situation reasonably well, no matter how it develops here on. Given the correct information, she will make the wise policy decisions, and she has enough knowledgable people around her to tap into.
First and foremost, Korean situation is a Korean issue before it is the most important foreign policy issue of the next administration, in essence, an American issue. This time, Koreans should take care of their own problems by playing the major and decisive role. Foreign powers could play secondary and supportive role, but never the leading role. This has to be the fundamental principle.
Following this principle will require patience, hard and clear thinking through, gathering consensus and commitment, coming up with the master plan, and executing the plan precisely with conviction. We already have enough talents, knowledge, and know-how to do this. The question is how to bring together the critical mass of people to push this principle.
It is absolutely the must that Koreans feel they are in charge of their own destiny. They are the master of their future with all of the accompanying responsibilities, prides, and mature confidence. Also, the dignified hard work, inevitably, required. The time has come for Koreans to show their maturity, dignity, and fair-mindedness. And that they can create a vision and come together to go after it. Koreans have reached the stage of confidence where foreign powers are firmly informed that it is our ball game. You can watch but you are not the players. You can help us only when we ask you.
For long term peace, prosperity, security, and generosity toward other countries, Koreans have to show maturity, and cool confidence in handling The Situation. It is time for Koreans to pay honest and proud dues for the posterity. The fact that we paid our dues are going to be the critical point and paid with our own vision, creativity, coming together, and decisive action.
The immediate and urgent task is how to bring together the critical mass of quality people who shares the Principle. Once this is achieved, we could bring in the American power to our own terms to stay behind us and not in front of us. This, definitely, sounds possible and challengeable. Above all, it is Koreans' duty and responsibility to history and blood, and with cool confidence.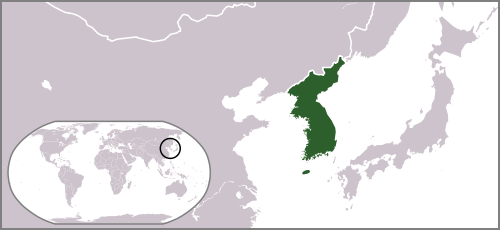 * 글로벌웹진 뉴스로(newsroh.com) 영어칼럼 '이명동의 세계인 한국인'
http://www.newsroh.com/bbs/board.php?bo_table=cleemdong