There are, among us, who are optimistic and, always, trying to find the solutions to our problems, instead of despairing. But, this is a time when the Chinese curse grabs you at the heart:"May you live in a very interesting time." Indeed, we are facing a very interesting time. Stagnant economy, not enough good jobs, inequality in income/wealth/opportunity; reminding of the medieval times, climate change, and etc., etc., etc. The multitude of issues are shaping the mood we're in, consciously, and subconsciously.
Human history is the story of one crisis after another. An individual life is the story of one challenge after another until the end. In an individual life, if we handle our never-ending-challenges wisely, our life could be a beautiful and fulfilling one. Crises, problems, tragedies, and difficulties are nothing new. The difference, this time, is that it is happening in a globalized world, and it includes the global climate change. Some people estimate that the Arabian Peninsula may become too hot to inhabit by the year 2100. The implication and impact on the world should be anticipated and we have to be ready to deal with it. It is no longer a story from an Arabian Night. Most problems of our time are no longer somebody else's problems.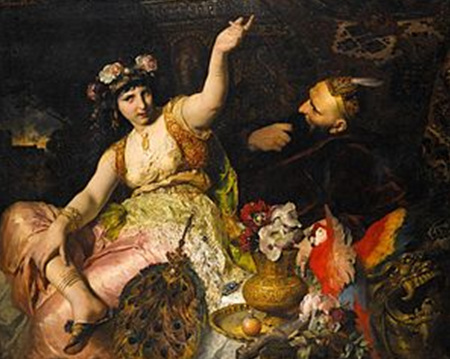 Business as usual has definitely come to the dead end. Fundamental shift in gear is In order, politically, economically, institutionally, organizationally, socially, and religiously. At this time, people are aware of these issues, but most people are too overwhelmed by the situation to find the solutions. The so called leaders and experts are looking very confused, in between inertia and vague awareness that we are in trouble. This is even though that these issues have been with us for quite a long time.
There are always solutions. If all of us try hard enough, probably, very wise and fulfilling solutions could be created and implemented. The mood is cautiously optimistic, and it is a very serious time. The time requires serious geniuses with good heart, confidence, and courage. Well, forget the genius part, we'll just put "The People."