Know Thyself
Two simple words and an expression from a long time ago came to my mind, suddenly, while watching a news program discussing a presidential candidate. Now, it is clear that many people know more about the presumptive Republican candidate than he does himself. People are nailing the person that he is. Very soon, he is going to be an emperor without any clothes, if not already. It is very brutal and cruel to be in the public eye. Just wondered if he knew it was coming. Just wondered if he knew who he was.
Our life is full of people who could use "know thyself." But, at the same time, one of my favorite quote came back in response to the "know thyself." Knowing yourself, in a true and wise way, could give you confidence in life. The irony is that "confidence is a feeling you have right before you know better." In other words, there are many different levels of knowing yourself and having confidence. It is called life.
Recently, I learned a great lesson from an infant who was trying to grab a piece of apple and eat it. The infant was focused and passionate about grabbing the apple and eat it, but kept failing it. But continued did the infant. At the moment, I saw myself in the infant in the sense that I, myself, have been trying to grab one thing or another all my life and, most likely, continue to do so. Actually it would be a blessing if it continues.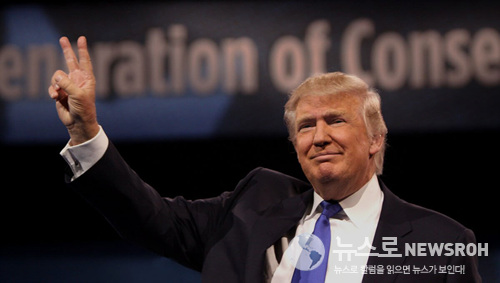 The question is how to balance between an emperor without any clothes and constantly finding new yourself or forced to find yourself anew. Donald is at the point where he has to find himself anew; "becoming presidential." Many people, naturally, have doubts on the point. He is beyond hope. Probably, he doesn't agree with knowing yourself. When you think insisting yourself works, why try knowing yourself.
It is a life long process. In a meaningful way, when the process halts, your life is halting.
The reality of life is that we are all so busy and under pressure, we don't have enough time to think through all these. That is why, all over our human history, wise people emphasized the importance of 'character' and core values. We go through difficult times and painful phases, but we don't lose our hope and belief in the truth that we are going to make it. Each step, we get to know ourselves a little better. Well, sometimes, getting to know ourselves is very very stressful and painful. But do you know any other ways? I assure you that there is the broader horizon and higher peaks from where you can see a little further each time after a struggle. It is called knowing yourself a little better, while proving yourself a little more.