Understanding the current state of affairs in the world with clear perspective is a must for any responsible citizens, and, especially, for the adults in the room. We need a few adults at any events/critical moments/times of high emotions and confusion. The more adults we have, the less the people suffer in any human affairs from a family to the world. It is always the time we could use a few adults, including right now.
The question becomes how do we become that adults. As the way life is, it is not easy and doesn't happen by accident. It takes a life long efforts; honest, painstaking pursuits. It helps to have the realization that life, sometimes, presents situations bigger than your personal needs.
To be that cool, quiet(?) adult in the room at the present time, we have to start from the concept of democracy; why, what, and how of it. The way human nature is, we got to have rules, codes, customs, laws; in other words, the constitution. The constitution is an interesting bag of ideas. Endless, interesting, and evolving bag it is, mostly. Before democracy, and constitution, the world had capltalism; any conversation on human affairs without it is an incomplete one.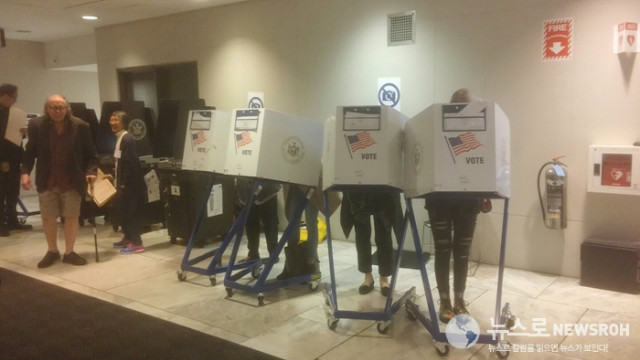 The current state of affairs in the world, now, is that there are 35%, 55%, and 10%, roughly, very roughly. Just as the 2016 election in the USA, the details of that number is rather complicated. There're to be many papers and books published in the future on that topic.
10% are permanent clueless, more or less. 35% are Donald supporting types. 55% are the majority that is carrying the world, if they can form unifying consensus/vision/passion/clarity/goals/slogans. In the USA, the 55 didn't quite come together, in the last election cycle. Korea is yet to be decided at the moment. But the outcome seems preordained, and it should be.
The leaders/politicians/players played their base; polarized the country; making the country more difficult to govern; pulling people further apart rather than bringing them together like a real leader. We are witnessing similar conditions all over the world, now. What does it all mean? Many interesting questions are coming to mind. But to be explored later, for sure.
Yin and Yang, of course and always, but it'll be nice to have dialogues. To start that conversation to create the communal consensus, one of the ways is starting from our common vision/fundamental human concepts. As to what kind of people we want to be, and fundamental concepts like democracy, constitution, and capitalism.
The battle of yin and yang has to start at the local level/grass roots, because it is the quality of the people/we that is the deciding factor. Thus, the Communal Dialogue. It is a wonderful avenue on the way to become an adult in the room.